Welcome to
Master Buick GMC
Customer service is our only focus and for the past 80 years, we have continued to provide our exceptional service for you. We welcome people from all over Georgia to come visit us at Master Buick GMC! Our staff cannot wait to meet you and help you find your best fit. Call us at 706-955-2237, contact us online with any questions about our inventory and make sure to stop in Master Buick GMC for a test drive today! We look forward to guiding you through your car buying experience and helping you find your very own vehicle!
Welcome to
Master Chevrolet Cadillac
The business name and its location have changed since Willy Schafer and Walter Schlapp first began a service garage, Master Auto Service, in downtown Augusta in 1934. In 1937, the business acquired the Pontiac franchise and became Pontiac Master. The dealership has progressed over the years to its current name, Master Buick GMC. However, one thing that has remained constant is the dealership's commitment to customer service which has never wavered through the years.
Master Automotive Has 2 Locations
CURRENT
WEATHER
Search
Find Your Vehicle ×
Search By Keyword
Search By Filters
Master Automotive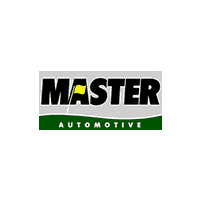 3710 Washington Rd. Augusta, GA
Phone: (706) 760-7976
http://maps.google.com/?q=3710%20Washington%20Rd.%2C%20Augusta%2C%20GA%2030907%2C%20United%20States%2C%20Augusta%2C%20GA%2030907
33.5126368 -82.0830465